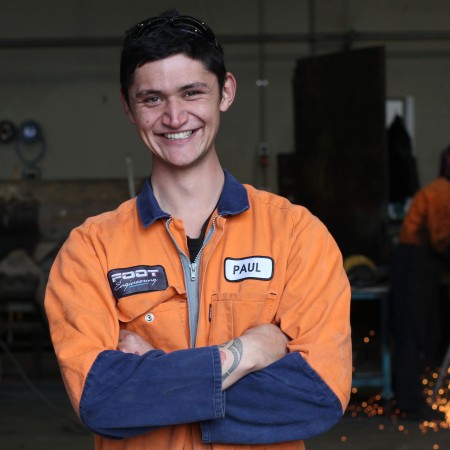 20 August 2018
School leavers who engage in apprenticeships and trades training are making a smart choice which will set them up for a lucrative and rewarding future.
The national "Got A Trade? Got It Made!" campaign highlights the advantages of an on-the-job tertiary education, introduces young people to industry training organisations (ITOs) who can put them on the earn and learn pathway, and connects school leavers to employers who want to invest in their future.
"Jobs are changing, but skilled trades and human services have a secure future as these are the hardest to automate. We want to encourage young people to consider whether an 'earn and learn' career appeals to them, and if it does, we want them to jump in early and avoid that student debt," says Josh Williams, Industry Training Federation Chief Executive.
"Learning on the job is a smart career choice, for the individual and for the country. There are already 145,000 Kiwis in formal on-the-job training. And we need more. The problem is that only 4% of school leavers get involved in an on-the-job tertiary education when they leave school. We want to change this.
"We agree with the Prime Minister when she says that engaging in earn and learn careers is a no-brainer. University educated New Zealanders are coming to understand the value of trades training. Last year, over half (55%) of our new industry trainees and apprentices already had a tertiary qualification, 24% already had degrees.
"The average university student graduates with a $29,500 loan. BERL research showed that because apprentices don't get a student debt and earn earlier, they can buy a house earlier and pay off their mortgage earlier. This puts them financially ahead of university graduates for most of their working lives, and at about the same financial position when they're ready to retire," says Josh Williams.
'Find Your Fit' with the Got A Trade campaign video
To launch the Got A Trade? Got it Made! campaign, apprentices from Competenz and other participating ITOs have created and built sets for an interactive music video by Kiwi musician Elroy Finn and his band The Hype Men. Each scene represents one of the nine ITOs taking part in the campaign and showcases some of the 140 different trades and services careers on offer.
Got A Trade ambassadors
This year's Got A Trade ambassadors include mechanical engineering apprentice Paul Taurima representing Competenz, along with a water reticulation technician, a light vehicle technician, an electrician, a store manager, a barber, a community support worker, a plumber, a carpenter and an arborist.
Head to gotatrade.co.nz/findyourfit to find out more.
Got a Trade? Got it Made! is a collective campaign led by nine ITOs and the Industry Training Federation.