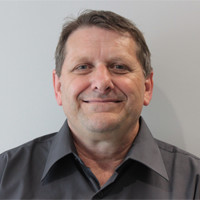 02 December 2015
The Competenz team welcomes our new account manager for the PPSJ team, Grant Alsop. Grant started with us in late October and joins us from Aarque Group where he was an account manager in commercial print for the last six years.
Grant's role in Competenz is looking after apprentices and trainees from the top half of the North Island from the print, packaging and signmaking industries, as well as promoting the benefits of on-the-job training. 
Grant has been working in the print industry all his working life. He started off in an apprenticeship in photolithography before working his way into various roles in the print industry.
He's excited about helping others through their training.
"It's something I've wanted to do for a long time; leading people through their training. I love it."
Grant is thankful for the support he's received so far from the Competenz team. He's looking forward to working with companies and learners through their training journey.
In his spare time, Grant is a car fanatic and enjoys spending his time tinkering with his 1984 classic corvette.