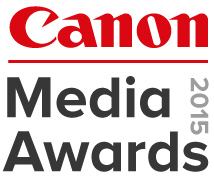 31 March 2015
22 May 2015, SkyCity Convention Centre
To support the publishing industry and careers in journalism, Competenz is sponsoring The Canon Media Awards, the New Zealand publishing industry's premier awards. These awards are held annually to encourage, showcase and acknowledge the best of New Zealand's newspapers, magazines and websites, as well as the work of feature writers, columnists, cartoonists, reviewers and photographers.
This year nearly 1,700 entries were received in 66 categories. Thirty-seven judges in three countries assessed the entries, requiring a massive investment in time and effort. The Newspaper Publishers' Association (NPA) wishes to acknowledge this contribution and thanks all judges. The awards could not be held without their expertise and support.
The awards are governed and managed by the NPA, the organisation representing the country's paid daily and Sunday newspapers, and their websites.
The awards are open to all New Zealand mass media publications including paid newspapers, community newspapers, magazines and news websites – and their individual staff and freelancers.
For more information, visit
www.canonmediaawards.co.nz