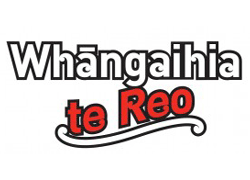 27 July 2015
Tēnā kotou
Te Wiki o te Reo Māori/Māori Language Week is the celebration of the Māori language (te reo) and Māori culture (tikanga). It's a chance for us at Competenz to focus on nurturing a better understanding of the language and culture within the workplace and also with whānau and friends.
Acknowledging Māori Language Week is also important for many of the learners and companies we work with.
Almost 2,000 of our Competenz learners identify as Māori. The majority of our Māori learners are in over 20 of our industries ranging from forestry, solid wood processing, manufacturing, occupational safety and health, retail meat and engineering.
Competenz Māori and Pasifika Manager Iani Nemani said we have a responsibility to uphold our Māori learners cultural values.
"Te reo Māori helps us to express meanings, boost confidence and build relationships not only with the individual learner, but with their surroundings," he says. "Te reo Māori can be really empowering by offering a sense of connection to one's culture and if we are able to use Māori language as a tool to support Māori learners, then we have a responsibility to support te reo Māori."
Some of our past and present Māori learners are continuing to make a significant difference in their industries.
Butchery apprentice Hohepa Smith from Countdown Meat and Livestock won the Upper North Island Butcher Apprentice of the Year competition and has his eyes set on winning the top award.
Goodman Fielder's Quality Bakers team leader and 2009 Young Baker of the Year Richard Mehana has gone from bakery apprentice to inspiring leader to many of his colleagues and current apprentices.
The Tertiary Education Strategy 2014-19 sets out the Government's long-term strategic direction for tertiary education. This includes how we can better support Māori learning outcomes.
"Culturally responsive provision better engages Māori," the report states.
"This improves Māori achievement and also supports the wider development of Māori language and tikanga Māori. Tertiary Education Organisations (TEOs) making a commitment to Māori learner success, focusing on increasing the number of Māori teaching staff within TEOs, improving culturally responsive teaching practices, and delivering programmes that are relevant to Māori and communities are some ways in which TEOs ensure their provision is culturally responsive."
For more information please visit the Māori Language Commission website.