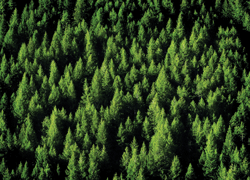 23 June 2015
Changing business practices mean changing training needs, and work underway at Competenz to cater to new techniques in steep slope harvesting is an example of how the industry training organisation is working with the industry to ensure national qualifications keep pace.
"Safety is a huge focus for us at Competenz, as it is for everyone in your industry," says Competenz National Manager Forestry, Mark Preece. "You're bringing in machinery to make it safer to harvest on steep terrain, and we're developing unit standards to build these new ways of working into our forestry qualifications and the forestry training we support."
Competenz is setting up a review team which will include forestry companies, contractors, operators and trainers. This review team will identify the content needed in the new unit standards. Competenz will then work with contractors to support the way this training is delivered and assessed. The new unit standards will be ready later this year.
Competenz employees are attending the Steep Slope Harvesting conference in Rotorua this week. We are keen to hear from anyone who would like to help determine the competency standards for this work and develop best practice and assessment resources. This project will be managed by Richard Cowper (Industry Manager Forestry) at Competenz.
More information
• Mark Preece, Competenz National Manager Forestry m.preece@competenz.org.nz | 027 266 6621 | 07 349 5471
• Richard Cowper, Competenz Industry Manager Forestry r.cowper@competenz.org.nz | 021 814 552 | 09 539 9860
• Upcoming event: Harvest Tech 2015: Steep slope harvesting (Rotorua, 24 and 25 June 2015)