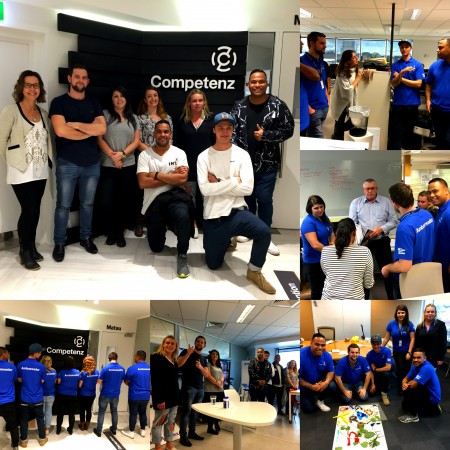 14 July 2017
Seven out of eight Competenz ambassadors were unveiled at the Newmarket head office; in time for Got A Trade 2017 internal launch.
Severe weather and flight cancellations didn't stop our energetic ambassadors making their way to Auckland from across the country, as far as Dunedin.
These amazing boys and girls were hand-picked (upon nomination by their account managers and employers) to represent Competenz and their industry. They will be in the running for the Future Business Leaders Awards in conjunction with Got A Trade week taking place 21-28 August.
Got A Trade? Got It Made! is a nationwide campaign to raise awareness of on-the-job training and careers in New Zealand's trades and services.
Competenz ambassadors from across the country from various industries; engineering, printing, baking, butchery, fabrication and forestry have been selected to represent their industries through their outstanding performance and passion about their work and industry.
They spent their day receiving media training and getting to know the people who developed their qualifications and unit standards.
Before leaving Auckland, they got snapped with the All Blacks and Competenz CEO Fiona Kingsford.
Keep an eye on our Facebook and Instagram to find out more about each of our ambassador in the coming weeks!