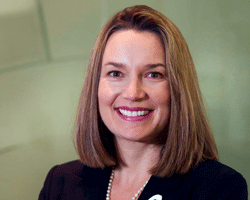 28 May 2015
Competenz GM marketing and communications, Rachel Hopkins, will sit on the board of AWF Group for 12 months as part of the Future Directors programme – an initiative to help develop New Zealand's next generation of directors.
The Future Directors programme was founded by Sir Stephen Tindall (The Warehouse, Tindall Foundation), Michael Stiassny (Vector, Korda Mentha) and Des Hunt (New Zealand Shareholders Association) under the umbrella of the Institute of Directors (IOD), which promotes excellence in corporate governance.
"The next generation of directors receive mentoring, advice and practical insight into the boardroom, while the host board gains a new perspective and expertise on emerging issues like sustainability and social media," says IOD acting CEO, Simon Arcus.
Hopkins brings a depth of experience in executive search, education and economic development.
"Rachel represents the next generation of directors. Her knowledge of communications and technology will be a valuable addition to our board," says Ross Keenan, chair of AWF Group, a publicly listed company that provides temporary staff to industry.
Now in its third year, the Future Directors programme has more than 320 candidates.
"This is such an exciting opportunity for me to learn from leading directors, to observe boardroom dynamics and to be mentored by Ross Keenan," says Hopkins.
For more information visit: www.iod.org.nz