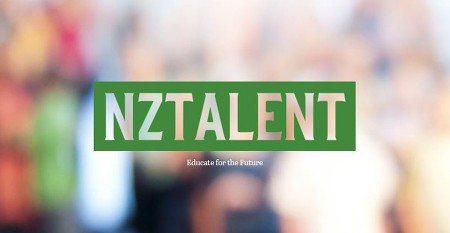 04 October 2017
Competenz is the first industry training organisation to join more than 200 leading New Zealand businesses pledging to support employing people without tertiary qualifications.
Competenz is backing the movement, initiated by an open letter from 100 New Zealand businesses which encourages businesses to recruit staff based on their skills, attitudes, motivation and adaptability. In less than one week support for the initiative has increased from 100 to 200 businesses, and included in the lineup of 200 are ASB, Spark, Xero, TVNZ, Icebreaker, My Food Bag and Buckley Systems.
Competenz CEO Fiona Kingsford says the ITO, which represents 26,000 apprentice and trainees across 36 industry sectors, is encouraging those employers, and any more who are interested, to go a step further.
 "We encourage employers to commit to investing in the people they hire, to ensure they gain on-the-job training and qualifications. The letter released for the NZ Talent movement sends a clear message to young people that apprenticeships and on-the-job training are a valid pathway to employment."
Competenz customer ATNZ, New Zealand's largest employer of mechanical engineering apprentices, has also signed the NZ Talent letter.
Kingsford says: "There are genuine job opportunities for New Zealanders that pay from day one; we are aware ATNZ currently has 40 roles to fill. For jobseekers looking for a career in the trades, doing an apprenticeship is an excellent way to gain experience and a qualification without accruing student debt." 
 Kingsford says traditional tertiary pathways are not for everyone.
 "There is a significant shift happening in New Zealand where people are steering away from traditional university learning.  It's great to see leading Kiwi businesses recognise this."
 Ministry of Education data reveals that in 2016, 45 percent of new apprentices already had a tertiary qualification, compared to 24 percent in 2010, confirming they had tried tertiary pathways but found apprenticeships more valuable for their future.
 The NZ Talent initiative is also designed to directly address the current high level of unfilled job vacancies. The open letter states here are unfilled positions in the fields of technology, science, design and innovation and that the job market is changing. "Across a range of skills-based roles, we do not require applicants to hold a formal qualification – these are 'NZ Talent' positions and part of a global trend recognising the growing demand for contemporary skills often learnt outside formal education programmes."
Kingsford adds that the initiative shows the need is there for more on-the-job training that will help meet the government's target of 50,000 people in apprenticeships by 2020, up from 42,000 currently.
 "Work-based learning is increasingly important as jobs are being redefined by technology. Competenz represents 36 industries including mechanical engineering, manufacturing, fabrication, forestry, wood manufacturing and maritime, and the fact that 100 companies already have come on board is exciting for both young people and also for businesses to develop their approach to recruitment."