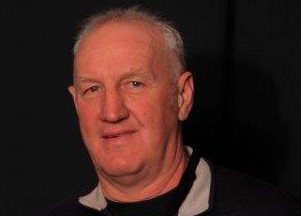 06 August 2015
Contract Assessor Neville Muir is well known to many of the forestry crews in the South Island. He started in the forestry industry 24 years ago when he took an off-season job from his usual employment at the local freezing works.
"A lot of freezing workers went into forestry work around this time," Neville says.
Neville got a job with Mike Hurring Logging & Contracting based in Balclutha after running into Mike in the pub.
"I starting cutting up on the skids," he says. "I enjoyed it so much that I never went back to the freezing works."
For the next 10 years Neville progressed into tree felling before moving into operating skidders and dozers. As well as extracting logs with the dozer, he started filling in on the processer.
Neville saw a shortage of assessors in the forestry industry as an opportunity to gain more skills. He did trainer and assessor courses in 2002 and started working with crews from Mike Hurring Logging & Contracting to train new staff.
He now works as an assessor for many South Island-based crews from Timaru down to Invercargill.
"Upskilling people and helping them work safely are two of the reasons why I enjoy assessing," he says.
"I get satisfaction out of seeing people go through to national certificate level, especially the younger guys as they seem to pick things up quickly. I love the variety of being an assessor – no day is ever the same."
Competenz account manager Phil Williams says Neville is highly regarded in the forestry industry.
"Neville is a great assessor. He works with the crews really well and many contractors use Neville as their assessor because they have full confidence in him to do a good job," Phil says.
"Like all assessors, Neville's life is made easier when the trainees and crews are prepared properly for his visit. This includes making sure all personal protective equipment (PPE) is up to standard and having the necessary paperwork filled out. Neville and the Competenz forestry team appreciate how Mike's firm manages to free up time for Neville so he can spend it on assessing."
Outside of work, sport plays a big part in Neville's life. After 15 years of premier rugby, including playing for Otago, he took up refereeing and is still officiating at premier games 16 years on. He also plays and referees touch rugby. Neville is a keen fisherman and enjoys diving in his spare time.