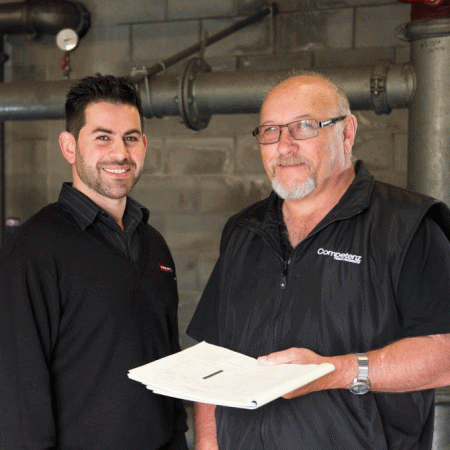 16 April 2015
Competenz is hosting a joint exhibition with Firetech Training Ltd, to promote the National Certificate in Passive Fire Protection (Routine Inspections) Level 3, at this year's Building Officials Institute of New Zealand (BOINZ) Conference & Expo, to be held at SkyCity Convention Centre in Auckland, 19 to 22 April, 2015.
Currently one of eight fire protection qualifications on offer through Competenz, the National Certificate combines the principles of fire science with the skills and knowledge of Passive Fire Protection (PFP).
"We look at the fire development process and the effects of heat and smoke on human physiology. We also cover the organisations and documentation relevant to New Zealand's fire protection industry," says John Stevenson, our fire protection account manager.  
The Certificate is already a requirement of Auckland Council for registration as an Independent Qualified Person (IQP) to carry out routine inspections and ongoing compliance under the New Zealand Fire Code. Other Regional Councils are starting to adopt it too.