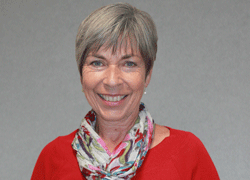 17 June 2015
We're delighted to introduce our new National Account Manager for Journalism Megan Richards. Megan joins us from TVNZ where she was the broadcaster's corporate affairs spokesperson for 10 years.
Megan's role with Competenz involves supervision and quality control of national journalism qualifications developed by Competenz for working journalists and used by approved tertiary providers offering journalism courses.
Richards has spent almost 40 years in the media, on both sides of the journalism fence. Her appointment represents a return to her journalism roots after 16 years in corporate communications. She has previously worked in daily news in print, radio and television – mostly in Sydney and Melbourne – completing the first 20 years of her working life as editor of the ABC's radio news operation in Victoria, Australia.
Says Megan: "It's a really exciting time to be in the Competenz team as we work with the industry to design New Zealand's new journalism qualifications. I'm looking forward to supporting learners as they study towards the qualifications, as well as working with familiar faces in the media and developing new relationships to ensure our unit standards lead to valued NZQA qualifications that meet the future needs of New Zealand's media businesses."