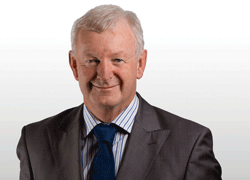 10 June 2015
Competenz Chairman Mike Simm announced today that CEO John Blakey will retire from his role on 20 December 2015. Fiona Kingsford, currently GM of Strategy and Innovation, will succeed him in this role.
"John has been at the helm of Competenz since 2007. He has led the organisation through a period of intense change and growth and made dramatic improvements to the success metrics of learners in on-job training," says Mr Simm. "John's leadership style, backed by his considerable experience in the tertiary education sector has been strategic, measured, passionate, and supportive of Competenz employees and our learner and employer stakeholders".
John Blakey will become a non-Executive Board member in January 2016.
"The Board and I are extremely grateful to John for his dedication and impact and we wish him well in his retirement," says Mr Simm. "We look forward to his continued presence on the Board and his ongoing guidance to help Competenz succeed in the fast-changing future we face."
Mr Simm welcomed Fiona Kingsford's appointment as CEO designate.
"Fiona has an MBA from the University of Auckland and during 6 years at Competenz has had the opportunity to impress in a range of different roles, all involving major challenges. Most recently, she has worked alongside John Blakey and the Board to develop Competenz's long term strategy. She has consistently performed to a high standard and the Board is delighted that Fiona will be taking Competenz into the future," says Mr Simm.
More information