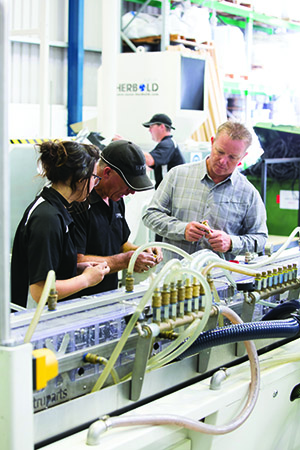 06 April 2018
It's nomination time – companies with employees in training in 2017 are eligible for the Plastics NZ Training Company of the Year 2017 award.  
We encourage you to apply for these awards to have your industry contribution recognised at this level.
To nominate your business, please read the criteria carefully and click on the link to complete your application.
Nominations close on 27 April 2018 at 5pm.
Award criteria  
This award will be presented to a company that promotes a training culture within the workplace.
Your company:
Had employees undertake workplace training through Competenz/Plastics NZ during 2017
Encourages and promotes a culture of training for all staff
Measures training outcomes on the business and the individual
Develops staff capability over time – not just a one-off
Actively celebrates the success of trainees.
There will be two finalists for the Plastics NZ Training Company of the Year Award presented at the NZ Plastics Industry Annual Conference in Rotorua on 17-18 May 2018. The winner will be announced at the Gala dinner on Friday 18 May.
Contact
If you have any questions about these awards, please email marketing@competenz.org.nz.