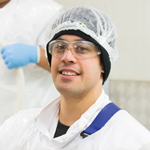 15 January 2015
On behalf of Māori & Pasifika Trades Training: Auckland, Competenz would like to invite you to their official launch. This is a great opportunity to have direct access to bright, motivated young people who may be good juniors and future apprentices for your business.
Venue: MIT Manukau, cnr Manukau Station Road and Davies Avenue, Manukau
Thursday 12th February 2015, 7.00 – 9.00 am
RSVP by 22 January 2015 to sandra.rowe@maoripasifikatrades.co.nz
View the full invite here.

The aim of Māori and Pasifika Trades Training: Auckland is to provide Māori and Pasifika trainees with a direct pathway to industry work opportunities and give them support each step of the way.

The Competenz team will be at this event to help with introductions. We look forward to seeing you there!