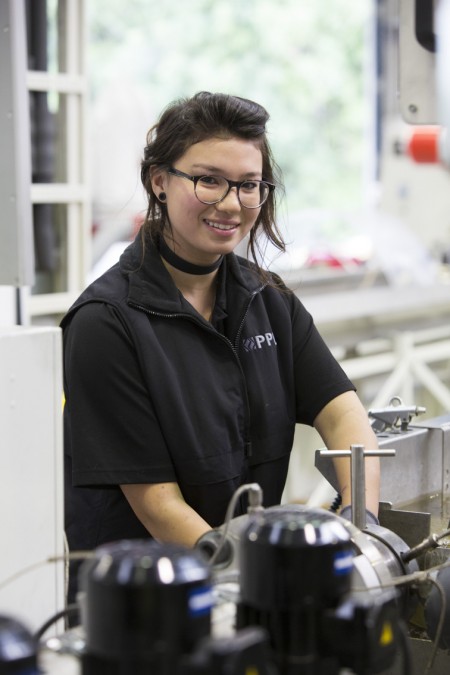 22 June 2018
Robyn Rawson, who works at Profile Polymers in Hamilton, was named Plastics Apprentice of the Year at the recent New Zealand Plastics Industry Annual Conference in Rotorua.
Robyn finished her three-year Plastics Processing apprenticeship in July 2017 and is now working on Level 5 study while working as a Die Design and Development Technician.
"Winning the award encourages me to keep learning and progressing in this industry," says Robyn. "For anyone considering a Plastics apprenticeship I say go for it. It's honestly the best way to learn hands-on skills and earn money at the same time."
Phil Jones, account manager at Competenz, the industry training organisation that runs plastics apprenticeships and training, nominated Robyn for the award.
"Robyn has demonstrated she has the passion to be the best at what she does. Starting on the floor from running and setting up machines, Robyn has now been promoted to the die design team working with customers and tool designers to create high product standards. Earlier this year Robyn was sent overseas to undertake performance proving trials on new equipment which will continue the growth of Profile Polymers as a business.
"Robyn clearly demonstrates the qualities of a future leader and innovator, which the plastics industry needs to move forward in this ever changing world."
More information