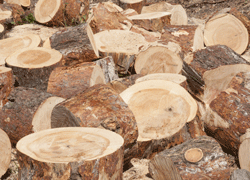 23 September 2015
An expanded Gateway programme of structured work placements will replace the forestry trade academy from 1 January 2016, as industry training organisation Competenz moves to make forestry training available to more schools and better prepare students for a successful career in the forestry industry.
"Moving to an expanded Gateway programme for all forestry work placements will help us improve the way we promote careers in the industry and give students the skills they need to work in a forest," says Joanne Verry, Competenz Careers Manager.
"Gateway is already in place for many industries including forestry and working well in many schools around the country, so it makes sense to expand the existing forestry Gateway. This move lets us cover more schools, give more students a taste of a forestry career, and increase the range of skills students gain to get ready for that career.
"That's a win for students and schools, and for forestry employers and the industry as a whole."
Under Gateway, 200 secondary schools in New Zealand will have access to forestry training. This is a significant increase on the 26 schools which currently access forestry training through the trades academy programme, a joint venture between Competenz and the Primary industry training organisation (ITO).
The trades academy arrangement, which will continue until the end of the year, has been a successful partnership between Competenz and the Primary Industry Training Organisation (ITO). The Primary ITO will continue to offer training in sectors other than forestry.
These improvements build on the work Competenz is doing to support forestry careers. This work includes visiting over 150 schools each year, promoting regional forestry 'heroes' working in the sector, and playing a leading role in the national 'Got a Trade? Got it Made!' campaign. Our dedicated account managers support forestry customers and learners around New Zealand.
About Gateway
Gateway is a formal arrangement between a school, a student (year 11 and above) and an employer for a student to spend structured time learning in an employer's workplace.
More information
Kimberly Ward, Competenz Careers Advisor  k.ward@competenz.org.nz