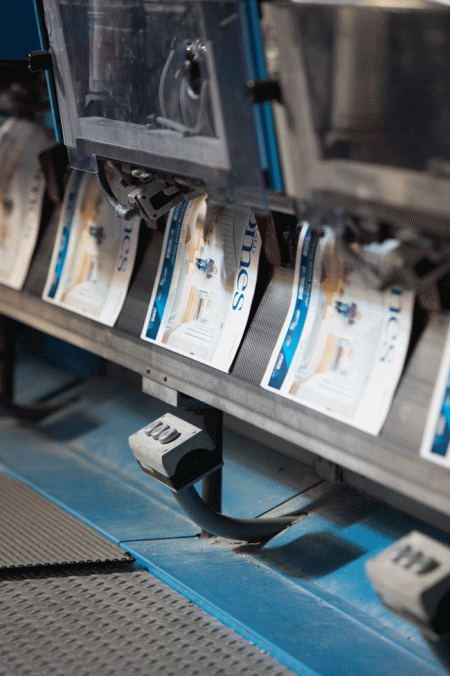 10 April 2015
The five finalists for the 2014 Apprentice of the Year Award, announced at graduations this month, are exactly the types of people print businesses need on their payroll if they're to prosper in an industry that's changing quickly.
"We've been really impressed by the calibre of the people coming through our apprenticeships, and by the support their companies give them during their on-the-job training. It bodes well for the future of the industry," says Mike Stevens, Print, Packaging, Sign and Journalism Manager at industry training organisation Competenz.
"Choosing our five finalists from this year's graduating print apprentices has been a difficult task. There are a lot of talented people out there."
Competenz account managers nominated trainees for the Apprentice of the Year Award, reviewing their academic records and scoring them on criteria. Trainees' employers and supervisors also contributed information.
"We were looking for people who have shown that they have strong practical skills, put a high priority on presentation and accuracy, and have good work ethic," says Mike. "And that's what we've got with our finalists. Any one of them would be a worthy winner of the award."
The five finalists are among more than 40 apprentices who completed their training in 2014. They attended graduation ceremonies in Christchurch on 16 April and Auckland on 22 April. The top five will then attend the industry's prestigious annual Pride In Print Awards event in Wellington on 1 May.
At the same event, the industry will recognise other people who've played a big part in helping build printing skills, careers and businesses across New Zealand. These include the industry's top trainer, top training company and top management trainee who has gained the National Diploma in Print Industry Management.
Congratulations to this year's top five finalists for Apprentice of the Year
Brent Martens (Gallagher Group)
Cheyne Lesa (Printlink)
Rachael Smith (printing.com @ TGM Creative)
Drew Solakof (EIL, a division of Permark Industries Ltd)
Wayne Robinson (Huhtamaki Henderson) 
About the Apprentice of the Year Awards
The awards are a joint initiative between industry training organisation Competenz and print industry association PrintNZ.
The Apprentice of the Year Award is sponsored by BJ Ball Papers