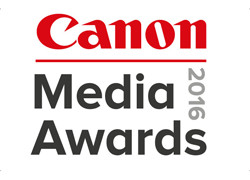 06 July 2016
This year's Canon Media Awards at Te Papa Museum in Wellington, celebrated excellence in the journalism industry, as well as some of New Zealand's up-and-coming talent.
The awards, now in its 42nd year, are held annually to encourage, showcase and acknowledge the best of New Zealand's newspapers, magazines and websites, as well as the work of feature writers, columnists, cartoonists, reviewers and photographers.
To support the publishing industry and careers in journalism, Competenz is a sponsor of the awards. These awards are governed and managed by the Newspaper Publishers' Association (NPA), the organisation representing the country's paid daily and Sunday newspapers, and their websites.
"The Canons are a big deal in the media world and rightly so. Producing terrific stories is a very intense and demanding process and it's good that we have this opportunity to revisit and really appreciate the very best work done in New Zealand over the year," says Competenz National Account Manager - Journalism Megan Richards.
"We're delighted to be sponsors of the Best Student Journalist Award. The student winners of today are the heavy hitters in the industry down the track, and there's a clear need for talented and committed people coming through the ranks."
This year over 1,600 entries were received in 69 categories, with a total of 264 finalists chosen. Forty-five judges in five countries assessed the entries, requiring a massive investment in time and effort.
The awards are open to all New Zealand mass media publications including paid newspapers, community newspapers, magazines and news websites – and their individual staff and freelancers.
For more information, visit www.canonmediaawards.co.nz