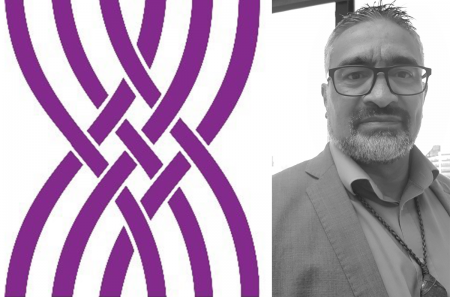 29 September 2021
Toitū te Waiora Community, Health, Education and Social Services Workforce Development Council (WDC) today announced the appointment of Donovan Clarke as their inaugural chief executive. The appointment is a significant milestone in the establishment of the Workforce Development Council, which will give sectors including care services, education, health and social services greater leadership in the vocational education and training system.
Donovan is a proud Māori leader and has whakapapa to Waikato-Tainui, Ngāti Hine, Ngāti Manu and Ngāti Te Ata. He is a fluent te reo speaker and is well connected to both Iwi and Pacific leaders across the motu.
Donovan is currently Chief Executive Officer of Central Kids Early Education. He also brings executive primary and secondary health experience to the role, having led significant change projects across primary care, mental health and addictions and the disability sector. Donovan was previously in the NZ Police for 14 years.
Celebrating Donovan's appointment, David Waters and Wini Geddes, Co-chairs of Toitū te Waiora, said: "Donovan is the ideal chief executive to set up and lead Toitū te Waiora Workforce Development Council and we are delighted to have him on board. He has a proven history of leading transformational change across sectors and communities, with a particular talent in improving accessibility. The sectors we represent are diverse and face a range of longstanding challenges. Vocational education is an important part of the solution and we need a chief executive who will deliver innovative, industry-led change. Donovan's mana, his empowering, collaborative working style, as well as his deep understanding of the issues impacting people with disabilities, Māori and Pacific people - particularly in the regions - will be invaluable."
Donovan said: "COVID-19 has affected our communities and industries in so many ways - times are tough for many. There is a big job to do and I am looking forward to engaging with our sectors to agree on innovative ways forward. It will be a privilege to lead the mahi and tima of Toitū te Waiora and I am excited to be bringing my kete Mātauranga to the role."
Donovan will commence his new role in early November 2021.
Toitū te Waiora (Community, Health, Education and Social Services) Workforce Development Council represents industries including care services, disability services, education and educational support services, funeral services, health services, public order safety, regulatory services, skin and nail therapy services, social services, and urban pest control.
Learn more about Toitū te Waiora here.