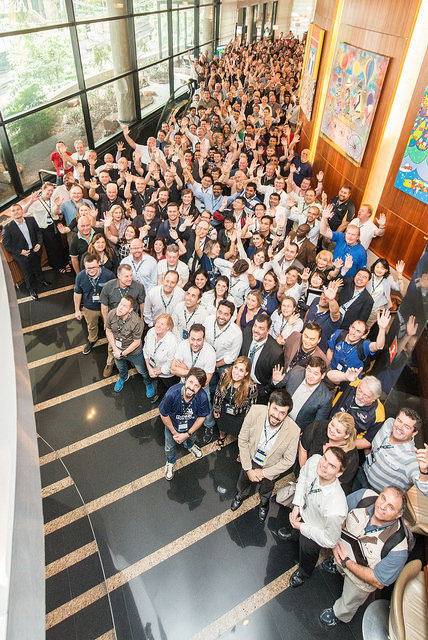 09 April 2015
For 23 young Kiwi tradespeople, including Competenz apprentices Michael Benson and Stacy Smyth, competing at next week's inaugural WorldSkills Oceania Competition in Hamilton is a chance to join the national Tool Blacks team at the international WorldSkills event in Brazil in August.
"WorldSkills is known as the 'trades Olympics' for a good reason", says Competenz regional manager and WorldSkills judge and coach, Steve Brooks. "It's a great opportunity for talented young tradespeople like Michael and Stacy to test their skills on the world stage and celebrate what they've learned. They're competing with people under 23 from 72 countries – and that's a huge learning opportunity."
In next week's Oceania play-off (14 to 17 April), the Kiwi team will take on 105 competitors from Canada, India, Malaysia, China, Australia and Korea. They'll be competing in 18 categories, including fabrication and welding.
Two Competenz apprentices are competing in Hamilton: 
Michael Benson from Stainless Design in Hamilton (sheet metal). Read more.
Stacy Smyth from RCR Energy in Dannevirke (heavy fabrication). Read more.
About WorldSkills International
WorldSkills began in 1950 to give people under 23 from across the globe the chance to compete to become the best in their chosen skill. Today over 73 countries are members, with 45 skills represented. 
Each WorldSkills competitor has a personal, hands-on mentoring programme with someone like Steve, to give them their best shot at winning a medal. 
Over 200,000 visitors attend WorldSkills each year.
The international event takes place in Brazil in August.